New Music Revue: April 11, 2012 issue
April 11, 2012 by Rose Jang, James Down, Adam Price, Lucas Milroy, Dan Darling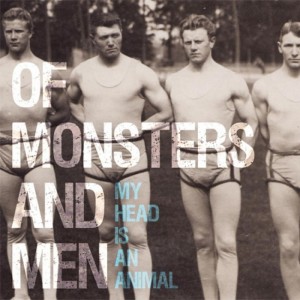 Of Monsters and Men
My Head is an Animal
(Universal Music)
3/5
My Head Is an Animal, the debut album from Icelandic indie folk group Of Monsters and Men, is full of anthems, reverb, layers, and choirs. It also sounds an awful lot like a band you may have heard before.
"Dirty Paws" sounds cannily similar to Edward Sharpe and the Magnetic Zeroes' "Home," as do a half-dozen other tracks on the album. First single "Little Talks" is undoubtedly reminiscent of Mumford and Sons' smash hit "Little Lion Man."
Perhaps My Head Is an Animal's driving guitars, insistent percussion, and layered vocals might be enjoyed on their own. This upbeat, bohemian indie folk is certainly charming and forest-adventure-worthy.
But Of Monsters and Men offer nothing new, and instead simply rehash the same anthem that's been done by bigger bands before them. Verdict: pretty but tiresome, like a dumb blonde waxing philosophical.
-Rose Jang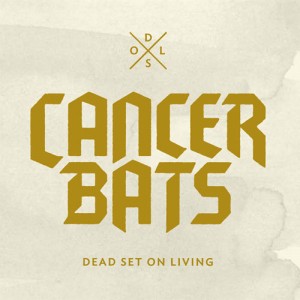 Cancer Bats
Dead Set on Living
(Distort)
4/5
Dead Set on Living is the fourth album from Toronto-based metal-core band Cancer Bats. The album begins poorly with the lyrically childish "R.A.T.S." but picks up steam after that lacklustre first track. "Bricks and Mortar," "Road Sick" and "Breathe Armageddon" are all entertaining, showcasing crunchy Black Sabbath-esque riffs and raw, visceral vocals.
The sludge metal elements are far more prevalent on Dead Set on Living than on Cancer Bats' previous releases, sounding reminiscent of a more up-tempo Weedeater, rather than a Billy Talent sound-alike. This shift in sound makes Dead Set on Living the most memorable Cancer Bats album yet.
While this album is far from innovative, it's accessible enough for the casual rock fan and hardcore enough for metalheads. Above all, it's a satisfying listen, full of rock and roll war swagger and everything that makes metal great. Dead Set on Living is essential listening.
-James Down
Lahmia
Into the Abyss
(Bakerteam Records)
3/5
On Into the Abyss, their first full- length, Italian melodic death metal band Lahmia lines up their clichés and proceeds to race through them, one by one.
Into the Abyss isn't a bad album, it's just very similar to the late '90s melodo-death craze that bands like Finnish shredders Children of Bodom, Finnish melodic death ragers Kalmah, and French Canadian act Talamyus did so well.
This disc boasts very crisp production, attractive riffage, and occasional yet tasteful clean vocal interludes. Unfortunately, what this album lacks is soul, humanity, and the odd fuck-up to remind the listener that this is indeed music for people by people.
Instead, Into the Abyss is a robot among many robots. And although there may be many like it, this robot is a part of an army, bent on the destruction of the kind of grimey, raw, swamp-like metal that I adore.
Lahmia: killmode engaged.
-Adam Price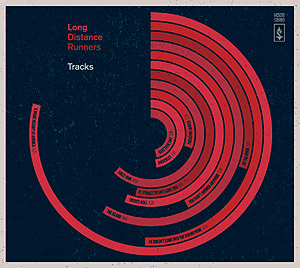 Long Distance Runners
Tracks
(LDR Music)
4/5
Hailing from St. John's, Newfoundland, this quartet is making music that's sweeping Canada, travelling past the Canadian Shield, through the prairies, over the Rockies, and finally crossing the Georgia Strait to Vancouver Island.
The Long Distance Runners have come out with their first full- length album, Tracks, which is an eclectic fusion of folk and rock with hints of the blues.
This new album demonstrates the growth of the band, made evident in the song "The Island" by the integration of a changing time signature and multilayered bridge. This advancement on the instrumental side, along with the well-developed lyrics that are exhibited in every song except the relaxing instrumental "Up the River," takes listeners on a great musical journey.
So suit up, or down, pop this bad-boy in your boombox (people still have those, right?) and prepare for some excellent tunage.
-Lucas Milroy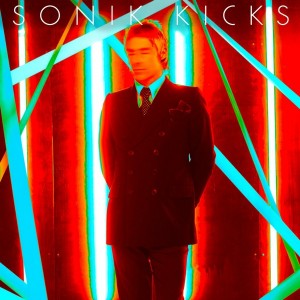 Paul Weller
Sonik Kicks
(Yep Roc Records)
3.5/5
Paul Weller, a.k.a. the mod- father and former frontman of The Jam and The Style Council, recently released the experimental Sonik Kicks, his eleventh solo album.
Weller manages to play myriad styles throughout this album, including psychedelic rock, folk, pop, and reggae. Never one to shy away from a little experimentation, Weller tosses in all sorts of funky sounds, including backwards guitars and anything else his newly sober brain could muster.
A self-professed alcoholic, Weller doesn't shy away from facing his demons. "Where you gonna run to?" Weller asks in "Paperchase," before hitting a climax of overlaying sounds and ever-present spacey synthesizers.
Over the years, Weller's music could never be pinned to one genre. At 53, he's at that age where music- al styles are irrelevant. Sometimes I wonder if he does it just for kicks… sonik kicks.
-Dan Darling
Facebook comments; non-Facebook comments below