New Music Revue: Legs' Altitud excels when it gets funky
March 18, 2015 by Matt O'Connor, contributing writer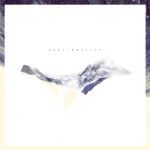 Legs
Altitud
(Unsatisfied Records)
3/5
The first two tracks ("Jungle" and "Top of the World") on Brooklyn indie dance group Legs' new album, Altitud, are forgettable, but the album really picks up on the third track, "Hide and Seek."
Legs' slower, synth-driven songs are boring and meandering, suited for a movie soundtrack, which is perhaps their intention considering the bands success last year with the single "So Obvious," which was featured in the movie Obvious Child.
The upbeat, dance-driven songs found in the belly of this album gave me some faith, and I praise their funky, bass-ridden tune "Whole Wide Woman," the highlight of Altitud. It's a down-tempo, lyrically sensual groove monster. I won't be listening to this album in its entirety again, but I will be seeking out this song in the very near future.
For the most part, I found Altitud disappointing; I likely won't be listening to the entirety of it again. Legs did intrigue me enough, however, to seek out other tunes by them in hopes of coming across more of their funkier stuff. Legs have clear talent but this album was not my jam.
Facebook comments; non-Facebook comments below