New Music Revue: Last round of Led Zeppelin reissues ends campaign successfully
August 28, 2015 by Greg Pratt, managing editor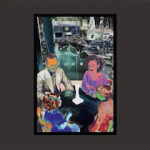 Led Zeppelin
Presence
(Atlantic Records)
5/5
And so the Led Zeppelin reissue series comes to an end, for now, until the whole damn catalogue gets reissued again. You know what? Ain't a rock band since that's created so much richness in such a small amount of space as Zep did, so that's fine by me.
1976's Presence was the beginning of the end for the band, a dense, difficult album containing a mere seven tracks, the first of which is ten damn minutes long. And that song, "Achilles Last Stand," is wonderful, very much a forgotten Zep classic.
But ask anyone what's on the rest of this album and you always get confused looks, nervous silences. I've listened to it a zillion times and I still don't know what the hell "Royal Orleans" or "Tea for One" sound like. But when it's spinning, it's majestic, deceptively simple, the sound of a band unravelling and kinda not caring, the blues monstrous, the rock even moreso.
The extras are uninteresting demos. But the seven originals are a true classic-rock treat.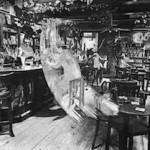 Led Zeppelin
In Through the Out Door
(Atlantic Records)
5/5
Led Zeppelin's final album has long fascinated me. Like the album that came before it, Presence, it only has seven songs. One is ten and a half minutes long and I'm pretty sure it is horrible ("Carouselambra"), but other songs on this album lift the listener like no other rock band is capable of.
"All My Love" and "Fool in the Rain" are those songs, both absolutely captivating classics, the band uninterested in rock conventions, drummer John Bonham totally, inappropriately, awesomely pounding the heck out of his kit during even the quiet moments.
"I'm Gonna Crawl" ends the album, and the Zep saga, with a brutally morose blues, one that actually works instead of sedates like most blues rock does.
And "Hot Dog"? Hell, it's ridiculous, but it's Zeppelin, it's 1979, we'll let 'em have a silly shuffle/hoe-down number if they want.
Again, the extras are nothing special unless you're a Zep diehard, but the album is classic.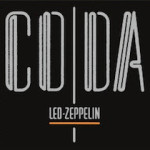 Led Zeppelin
Coda
(Atlantic Records)
4.5/5
The postscript to the most amazing spree of studio albums in rock, Led Zeppelin's 1982 odds 'n' sods collection Coda is no one's favourite Zep album, with eight tunes gathered from the band's history, songs that never made the cut to the albums proper.
Here's where the reissue series finally gets interesting: Coda comes with no less than 15 bonus tracks spread over two bonus discs, featuring an incredible Zep rarity called "St. Tristan's Sword." Amazingly, it's an outtake from back in 1970 that never made it to the band's incredible Led Zeppelin III album.
The track is raging proto-metal, quite possibly one of Jimmy Page's heaviest moments; I can see why it wouldn't have worked on their very mellow third album, but I'm shocked it's never, to the best of my knowledge, seen the light of day.
The 14 other tracks are mainly demos and are nothing too special. Sad this reissue series is over; Led Zep were one of a kind, and it's nice to be reminded of that now and again.
Facebook comments; non-Facebook comments below