New Music Revue: Long Distance Runners deliver eccentric indie rock
October 14, 2015 by Jake Wyatt, contributing writer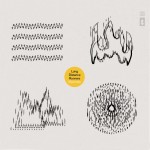 Long Distance Runners
Elements
(Independent)
3/5
Elements, the third album from Newfoundland rockers Long Distance Runners, blends folk, country, psychedelic, and classic rock sounds. The band delivers unique arrangements of guitar, bass, and percussion with synth and horns, creating a very eccentric sonic landscape.
The punchy bass lines and shimmering guitar leads take centre stage: "You Gotta Remind Me," the best song on the album, is a fine example of this.
The group's propensity for experimentation does not always work in their favour, most notably on the oddly robotic album low point "Ivory Towers."
Vocally, the band serves up typical indie-rock fare, but with a greater emphasis on harmonies than many of their peers. The singing is passable on its own, as in "Asleep Awake," but things truly shine when the rest of the band chimes in to create a rich chorus. The lyrics aren't poor, but are rather dime-a-dozen.
If you're looking for some folk-tinged indie rock, you can do much worse than Elements.
Facebook comments; non-Facebook comments below