New Music Revue: Camosun alumnus Claire Coupland off to a great start
November 18, 2015 by Adam Boyle, contributing writer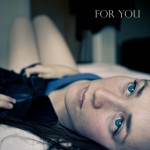 Claire Coupland
For You
(Independent)
4/5
Camosun (and Nexus) alumnus Claire Coupland brings slow and deep folky chords to all three tracks here on her debut EP. Coupland has come a long way since her time at the college, getting positive feedback from noted music industry insiders like Bob Ezrin, and for good reason: these songs brought a wave of calm across me.
"Alone," the first song on the EP, brings time to a halt when I listen to it; it has me forget about the world around me for three and a half minutes as it plays. "For You" is sung beautifully; Coupland's voice here reminds me of Fleetwood Mac's Stevie Nicks. With a catchy chorus, this song stuck strong in my head.
Coupland has set the stage for her success through these incredible folk songs.
Facebook comments; non-Facebook comments below