New Music Revue: Dean Ween returns with The Deaner Album
October 19, 2016 by Patrick Newman, contributing writer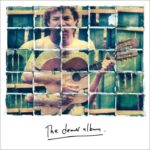 The Dean Ween Group
The Deaner Album
(ATO Records)
3/5
Best known as half of alt-rock duo Ween, Dean Ween is not one to sit idle between gigs. Since Ween's breakup in 2012, he's been jamming with friends, and it's culminated in The Deaner Album.
Opening with "Dickie Betts," a southern-rock ode to the Allman Brothers, the album is mostly made up of the sounds of fuzzy, sludgey hard rock, as well as the sounds of growing old; songs like "Exercise Man," "Bundle of Joy," and "Charlie Brown" clearly demonstrate this.
Others, like "Schwartze Pete" and "Gum," sound like variety-show rejects from the '40s, unfortunately.
Tributes to the recently passed Bernie Worrell of Parliament on "Mercedes Benz" and the legendary Prince on "Garry" and "Doo Doo Chasers" are more than worth a listen; they may just make your day.
Especially if you like old-man rock, Pabst Blue Ribbon, and Marlboros.
Facebook comments; non-Facebook comments below