New Music Revue: John K. Samson, Aloonaluna, Flower Girl, Sparrows
November 2, 2016 by Shireen Roy, Mohammed Rashead, Calista Pearson, Jordyn Goodwin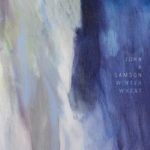 John K. Samson
Winter Wheat
(Anti- Records)
4/5
Winter Wheat is the second solo album (third, if you count 1993's split release Slips and Tangles) from John K. Samson, former vocalist/guitarist of popular indie rockers The Weakerthans. In true Samson style, the album is dripping with Canadian and prairie images and is an homage to his hometown of Winnipeg.
Samson also focuses on other themes, such as our growing relationship with technology, mental illnesses, and the effect of fossil fuels on our planet. He seamlessly threads these serious issues throughout the album and brings in a sense of hope. He hints at how people are capable of bringing the change that is necessary to make things better. Encouraging songs such as "Postdoc Blues" make Samson feel like a strong old friend and stop the album from being too melancholic. His storyteller's way of writing songs is the perfect way to cover these topics.
Although this is one of Samson's solo works, the sound is similar to old Weakerthans albums.  This isn't surprising, however, since two of Samson's old bandmates played a big part in both production duties and playing the instruments here.
Samson's signature soothing voice is in perfect harmony with the slow, soft songs that lull the listener into a peaceful daze. Although the instruments are mostly there to support Samson's strong voice, they provide a great backdrop. You can't help but picture cold, snowy prairie winters and beautiful scenery.
-Shireen Roy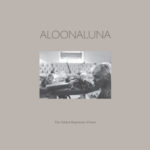 Aloonaluna
The Gilded Hegemony of Stars
(Scioto Records)
3/5
The unique sound created by "Baby Moldenke We Fell," the first track on Aloonluna's The Gilded Hegemony of Stars, really sets a great tone for the album, with soothing, layered vocals and a relaxing, synth-heavy experimental-indie sound. The creative album artwork captivates the listener, while the music—all performed by one Lynn Fister—does the same.
Aloonaluna's music is hypnotizing—maybe a little too much. I understand that this style is of music is meant to be unique, but it may have crossed the line. This is definitely not a party album; it's something I would get my hands on to distract the mind and try to follow the intense musicality that goes on within each track.
Despite its difficulties, Aloonaluna has created a mixture of funk and electronic music on this album, and it's something I would definitely keep in my music library. Way to go.
-Mohammed Rashead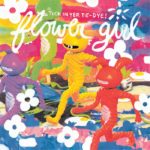 Flower Girl
Tuck In Yer Tie-Dye!
(BUFU Records)
2/5
Tuck In Your Tie-Dye is New York's Flower Girl's second album, showcasing a mainly alternative sound with hints of pop and country.
The lyrics focus on the goings-on of post-secondary years—roommates and parties—but without the hardcore feel that often comes associated with bands singing about such topics.
I enjoyed the laid-back music, but I found the vocals came across as weak. Still, sit back and relax with Tuck In Your Tie-Dye. The vocals are lacking, but the music is good, once I got used to the singing.
-Calista Pearson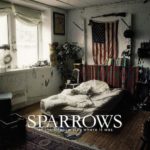 Sparrows
Let the Silence Stay Where It Was
(New Damage Records)
4.5/5
The new album from Toronto post-hardcore band Sparrows marks an upward turning point for the group. Let the Silence Stay Where It Was is fantastic. The songs vary and leave the listener delighted with the sudden shifts from soft, eerie openings to loud, frantic endings. The power of the vocals is astounding, with a perfect mixture of orderly and aggressive singing.
The song "The Written Rules of Choking" is a personal favourite, with its soft melody and fierce, sudden incursion of louder sounds.
Overall, this album was irrevocably prodigious and a monumental listen. This is a band that deserves recognition.
-Jordyn Goodwin
Facebook comments; non-Facebook comments below