New Music Revue: Dante DeCaro, Ween, Young Mammals
November 30, 2016 by Patrick Newman, contributing writer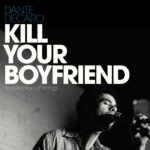 Dante DeCaro
Kill Your Boyfriend
(Last Gang Records)
4/5
Jazz legend John Coltrane once said that "the emotional reaction is all that matters." That sentiment is reflected on Kill your Boyfriend, the debut solo EP from Wolf Parade's Dante DeCaro (who also played in Hot Hot Heat).
In 24 minutes, across five beautifully written and recorded tracks, DeCaro manages to reach real emotional depths that reflect his years of experience with some of Canada's hottest bands.
"Love Like Thieves" and "On the Loose" open the EP with simple, stripped-down acoustic guitar, drumming, and keyboards that will stick with you long after you put down the album.
'80s-era synth frames what seems to be a text-message conversation between two lovers on "Rwanda," which is followed by a plea for emotional assistance in "Rachel." The titular "Kill Your Boyfriend" closes out the EP with a betrayed man suggesting that his lover should end him.
DeCaro knows his emotions and, with warm sonic textures and the confidence of years, hits it out of the park. But the audience, like the characters inhabiting his well-crafted lyrical worlds, is left yearning for more. Hopefully we won't have to wait too long.
-Patrick Newman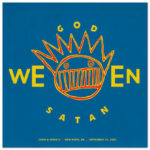 Ween
GodWeenSatan: The Oneness Live!
(ATO Records)
4.5/5
On this live album, Ween play their classic GodWeenSatan album, originally released in 1990, in its entirety during a 2001 live recording, just days after the events of 9/11.
Trying to define Ween as juvenile or parody misses the point; they love music, they have mastered the art of playing it, and they're in a class all their own. Never has this been more evident than during these 77 minutes of Promethean fire.
Dean Ween shreds guitar on a level that places him in the guitar-gods pantheon. Gene Ween sings and muses as only he can, as if the world were coming to an end, because, at the time, it seemed like it might be.
Every track here is pure gold. Lie on the carpet, crank the volume, and just listen; you'll feel like you're right there with them as they perform in that small bar, raging against a world gone mad with love and humour.
The world needs this album now more than ever. So do you.
-Patrick Newman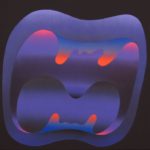 Young Mammals
Jaguar
(Odd Hours Records)
2.5/5
Jaguar wants to be Britpop, but it just never quite gets there. '90s Britpop bands like The Charlatans, Supergrass, Blur, and the Stone Roses all had a fondness for '60s British pop; bright, catchy, mostly upbeat tunes about love and having fun were hallmarks of both genres.
Texas garage-pop quartet Young Mammals channel those themes on their fourth full-length LP with some cool guitar riffs and easy, breezy vocals. Like the aforementioned bands, Young Mammals have a fondness for music of the past. Unlike them, Young Mammals aren't British; they lack the brashness of Oasis or the humour of Blur.
Tracks like "Crane" and "Morning Vice" are too similar, while "The Slight" and "Auroras" are interesting but not catchy or memorable enough to be strong pop songs. This isn't to say that they aren't talented, but it is to say that they are 20 years late to the party, and most everyone's gone home.
-Patrick Newman
Facebook comments; non-Facebook comments below