New Music Revue: Amber Run defeat obstacles, Khodara soars, Wyclef Jean flops
March 1, 2017 by Jayden Grieve, Patrick Newman, Felicia Santarossa, contributing writers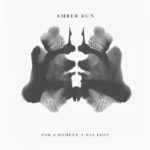 Amber Run
For a Moment, I Was Lost
(Dine Alone Records)
4/5
British pop-rock group Amber Run flesh out their sadness on their second full-length. It's strongly driven by misty electronic music, muddied guitars, and haunting vocals, reflecting what they've been through: since their first album, their record label dropped them, and their drummer left the band.
The album's songs manage to touch on each individual aspect of the split, whether it be anxiety ("Insomniac"), loneliness ("Island"), or depression ("White Lie").
The album is cohesive, with polished instrumentals running throughout the production. Despite the sombre mood, Amber Run manages to keep me listening by concentrating certain sounds in certain songs. For example, "Insomniac" maintains a more upbeat pop feel, driven by the bass and chiming keys, while "Haze" sparks digitized harmonies to life.
My one qualm is the length of the album. The tempo slows down toward the end, making the later songs drag. The band doesn't switch sounds up too dramatically, maintaining a strictly pop-rock sound, with electronic features for good measure. Cohesion reigns over variety with this album.
The entire album isn't all blue—there's a fighting spirit running underneath. From the pulsing drumbeats to the ethereal background vocals, Amber Run's For a Moment, I Was Lost shows a hunger despite the circumstances. With an album like this coming out of the band's hardships, it won't be long before their lost moments are forgotten.
-Felicia Santarossa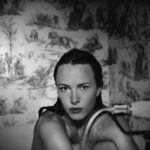 Khodara
Billie
(Independent)
4/5
Khodara can build a feeling. On her new EP, Billie, she breathes sticky sugar and sweet molasses while waltzing on the points of the percussive.
"Anxious," the album's shiniest gem, gives a feeling of being dragged gently through her vocals, while the title track takes on a milky fog. On helium, she'd be Duffy; if she's already on helium, she's Sade. Regardless, she definitely has that something special that makes people take notice.
Riding the train of jazz-influenced pop serves Khodara well, but I wonder if it's the best choice for her. I'd like to see her really push with her voice next time around and lean a little less on the instrumentals. After two EPs in a few short months I don't doubt an album is on the way, and I'm sure that it, like this, will be worth the listen.
-Jayden Grieve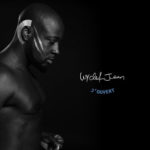 Wyclef Jean
J'ouvert
(eOne Music)
2/5
Best known as a member of '90s group The Fugees and for his subsequent solo career, Wyclef Jean has been out of the limelight since his unsuccessful run at becoming president of Haiti in 2010, followed by a scandal surrounding his failed charity organization.
Jean is back with J'ouvert, which features 10 tracks that don't connect with the listener. Jean raps about his musical career and accomplishments in the reggae- and bass-fuelled "The Ring." It fails to really excite, as listeners won't relate to Jean's boastful tale of making hits and rich friends on their way to the top.
This is a mostly mediocre reggae/hip-hop fusion album with forgettable lyrics. Even appearances by Young Thug and Walk the Moon can't elevate this album to anything approaching must-have status.
-Patrick Newman
Facebook comments; non-Facebook comments below