New Music Revue: Propagandhi's Victory Lap and Counterparts' You're Not You Anymore
October 4, 2017 by Adam Marsh, student editor and Jordyn Goodwin, contributing writer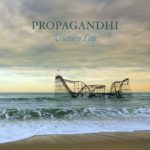 Propagandhi
Victory Lap
(Epitaph Records)
4.5/5
Victory Lap, the seventh full-length album from Winnipeg hardcore band Propagandhi, twists my world. I'm not just talking about the full and hearty riffs and drum work, although the music alone would make this album special. Guitarist Sulynn Hago's debut with the band is full of her fierce playing. Standing alone, the compositions are a thing of beauty.
Then there's guitarist/vocalist Chris Hannah's voice, which will make you want to stand up and fight for what you believe in.
But what really knocks it home for me are the lyrics. Although hard to understand at times, the words here—whether they are political or offering a unique view on religion or the progression of mankind—give any lyrics, ever, a run for their money. And you know what? They would win.
The unique "Nigredo," one of two songs sung by bassist/vocalist Todd Kowalski, will make listeners cringe as the lyrics touch on life's sometimes inevitable sadness.
This is the best album I've heard in many, many years.
-Adam Marsh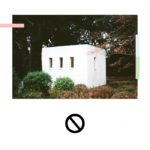 Counterparts
You're Not You Anymore
(New Damage Records)
4/5
Hamilton-based hardcore band Counterparts has consistently released lyrically innovative and musically thrilling songs. Their fifth album, You're Not You Anymore, is another success.
The new album blows me away with its profound lyrics. There is a sense of desperation within some of the songs that pull at the listener's chest, such as in "A Memory Misread."
A personal favourite track is "Fragile Limbs," as its powerful lyrics resonate with me. There is a point in the song when the band utilizes a softer vocal approach that gives me chills.
Unfortunately, the instruments and vocals occasionally clash to a point where it's hard to focus on the music rather than on the intense sound. While this is common in hardcore, its intensity is overwhelming.
Overall, the album is undoubtedly worth a listen, whether you're a new fan of Counterparts or a long-time listener.
-Jordyn Goodwin
Facebook comments; non-Facebook comments below