New Music Revue: Liam Gallagher, Primitive Man, The Elwins
November 1, 2017 by Fred Cameron, contributing writer and Greg Pratt, managing editor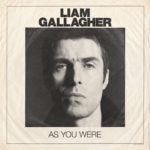 Liam Gallagher
As You Were
(Warner Music Canada)
4/5
Liam Gallagher's first solo record has been a long time coming, but the wait was well worth it. As You Were has the former Oasis frontman back at the top of his game, with a great mixture of melodic Brit pop, driving rock, and a few ballads to keep the balance. It's a complete album, which, unfortunately, is a rarity these days.
Gallagher has reunited with producer Mark Stent—known for his work with U2, Madonna, and Bruce Springsteen, among others—for the first time since his Oasis days.
There are tracks that could slide into Oasis' second effort, (What's the story) Morning Glory, with none but the most avid of fans noticing the difference. "For What It's Worth" plays to the sentiments of several generations who have been united by songs like Morning Glory's "Don't Look Back in Anger."
As You Were may be the harbinger that ushers in a new era. And, as good of an album as it is, it just makes me think that an Oasis comeback is inevitable. It's about time.
-Fred Cameron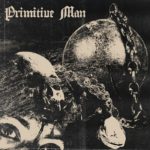 Primitive Man
Caustic
(Relapse Records)
4/5
Music does not get more misanthropic than this, Primitive Man's second full-length album. Although their debut, 2013's Scorn, had a more terrifying album cover (Google it, but watch yourself), the raw sludge metal sounds this Colorado-based band deliver on Caustic are even more extreme and dig deeper into the endless well of despair these guys draw from.
If you manage to make it through the first half of the album—filled as it is with songs that more or less sound like someone dying; sludge metal's tempos are notoriously slow and the genre also features hallmarks such as ear-destroying feedback and singing that channels pure hatred—you then get rewarded with the 10:20 "Disfigured" and the 12:28 "Inevitable," two back-to-back epic sludge onslaughts, before the album ends off with the 8:58 "Absolutes," which is nothing more than a series of disorienting noises.
Cathartic, sincere, and extremely difficult to listen to, Caustic is well worth checking out as a prime example of raw, sincere sludge.
-Greg Pratt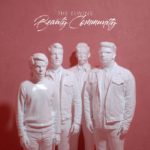 The Elwins
Beauty Community
(Hidden Pony Records)
3/5
The third studio album from Ontario indie rockers The Elwins feels like a coming-out party. They've completely embraced the pop sound that was hinted at but drowned out by guitar licks on 2015's Play For Keeps.
Vocalist/guitarist Matt Sweeney has stepped back with his guitar to blend in with the new sounds. The band use programmed beats, danceable bass lines, and infectious synth, and, somehow, pull it off.
"Hey! Ya, You" sets the tone from the start, and it's next to impossible to stop tapping your foot for the album's duration. Earbugs like "OMG" and "Don't Walk Away from Me" are littered throughout Beauty Community, sometimes flirting with sonic memories from decades past. The band experiments with slower tempos on "Dream Girl" and "Grind You Down" and African-influenced percussion on "Dream Girls."
If you're looking for the second coming of "So Down Low," keep looking. Make no mistake, Beauty Community is definitely designed for pop radio, and it's designed well.
-Fred Cameron
Facebook comments; non-Facebook comments below