BC Government eliminates interest on provincial student loans
February 26, 2019 by Kate Wood, staff writer
The government of British Columbia announced in its 2019 budget presentation on Tuesday, February 19 that it is eliminating interest on provincial student loans, effective immediately. For a student with $28,000 in combined provincial and federal student loans, the decision is estimated to save $2,300 over a 10-year repayment period. This decision will not take away interest already accumulated on existing student loans, but there will be no further interest added.
British Columbia Federation of Students (BCFS) chairperson Aran Armutlu says this is something the BCFS has been campaigning for for a number of years, and the organization is pleased to know that it is being heard by government.
"We hear the feedback from decision makers," says Armutlu. "The feedback we hear is definitely that the work that we do works, and they listen. So it is really great to see that the work that we do is heard and that folks are taking that into account."
The decision to eliminate interest on provincial student loans will increase access to education for students with limited resources, according to Armutlu.
"Interest charge on student loans is a penalty for low- and middle-income families who have to borrow in order to access education, so this really is a welcome relief, and we look forward to next steps in future initiatives to make post-secondary more affordable," says Armutlu.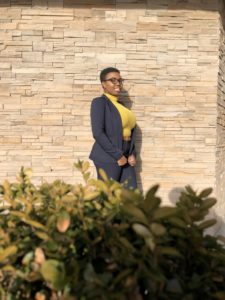 Camosun College Student Society (CCSS) external executive Fillette Umulisa says the CCSS considers the decision to eliminate interest on provincial loans to be a victory for those who have been working toward this goal.
"This is a very big win for us, students especially," says Umulisa. "I know we have a number of asks that we bring forward every year, like asking for grants and not loans, but eliminating interest rates on our loans is very huge."
Umulisa says that this decision will help people to make the decision of whether or not to go back to school, and will ease their stress when they finish school and start to pursue their careers.
"This is going to encourage a lot of people that were scared to take out loans," says Umulisa. "People that were restricted, people that did not want to pursue their career because it's expensive, it's going to give them a chance to actually go for what they want, go for what they like, and not have a stressful future or stressful post-graduation life."
The decision to eliminate interest on provincial student loans has encouraged the CCSS to continue to pursue its goals as an advocate for students, according to Umulisa. 
"Even if it takes us forever we know that we're going to be heard at some point," says Umulisa. "So this is kind of an encouragement for us as well, being advocates for students, being one of the students that went to the legislative assembly that talked to MLAs and talked to ministers and made budget presentations to see this happen. I feel like it's a good thing; it makes us feel happy and proud of what we do as a student union."
BC minister of finance Carole James says that she expects this decision to help students to continue on their paths after completing their post-secondary education, and, in turn, encourage them to become contributing members of society.
"The students I talk to talk about the burden of coming out with a student loan, and then each month having to pay off the interest," says James, "so not getting to the principal of the loan but feeling like they're always under water. The loan continues to grow because the interest continues to grow, so just to be able to provide students with that relief, that when they come out they'll be able to start paying off the principal of their loan. They'll start seeing the loan amount go down each month with payments, instead of simply paying off the interest, and I think that will make a huge difference. I think that will provide them with the opportunity to get on with their work life, or whatever the next stage is after they finish school, and we'll all benefit because they'll be contributing in their communities."
2018 Camosun Exercise and Wellness graduate Paul Madden says this decision will help his wife to pay off her student debt while their family tries to balance the other economic factors of their life.
"She's always checking the value of her student loans to see what the interest is," says Madden. "It's always building up. So, like with any loan you're paying off, you put a payment on it, some of that goes to just interest, so it's going slower. So if there was a bit of a decrease she would be able to pay that off sooner. It's difficult for us having a mortgage and a two-year-old, so there's other factors, economically, to consider."
James says she is happy to be able to share the government's decision to eliminate interest on BC student loans; the decision was made as a part of the government's focus on increasing opportunity in BC.
"We want to make sure that there are opportunities for people in British Columbia to be able to raise their families, to be able to build a good life in our province," says James. "And we know part of the challenge that people face in that is a lack of affordability, and so [this announcement will help government] be able to meet the goal of both helping students, helping them with their affordability, and making sure that we are encouraging them to get a good education."
Second-year Nursing student Natasha Lennam knows how stressful it is to finish school and search for a job that pays enough to cover loan payments.
"This is my second time getting student loans," says Lennam. "The first time, it just added to the stress of trying to find a job after graduating, because the loan payments you get six months, previously, before you had to start paying interest rates. The interest rates were pretty high, so you had basically six months to find enough work to start making those payments. So I think it will be a huge stress reliever."
First-year Camosun College Preparatory student Shakira Sephton says that after this announcement she is grateful to be a BC resident.
"My actual degree is in Alberta, but I will be taking out BC student loans," says Sephton. "So it will still be good for me because I'm still a BC resident, which is really nice, actually."
While the Ontario government has reduced the threshold of accessibility to funding for low-income students from $175,000 to $140,000 and converted portions of grants into loans, BC is moving in a different direction. James says that it is important to invest in people in order to build a strong economy.
"I think they're making a huge mistake," says James about decisions made by the Ontario government. "I think education is one of your best investments in opportunity. You know a well-educated citizenry will build a strong economy, will build a strong province, will create healthy communities. Education really is key to opportunity to strong economy, so I think they are moving in the wrong direction. It won't just hurt students; from my perspective it will hurt the entire province."
Other initiatives that the BCFS is working on include increasing funding to post-secondary institutions, says Armutlu. 
"A couple other things definitely help in terms of student affordability, things like grants," says Armutlu. "It's something that we definitely advocate for, the creation of an up-front needs-based grant system, similar to one that was eliminated back in 2004 here in BC, that would really help increase access to the classroom, as well as funding to our institutions. Increase proper funding to our institutions, so that it can be coupled with the progressive freezing and reduction of tuition fees, because, as we all know, you can't reduce tuition fees without increasing funding to our institutions."
Facebook comments; non-Facebook comments below