New Music Revue: Emily King half-delivers with new album
March 6, 2019 by Kellen Rogers, contributing writer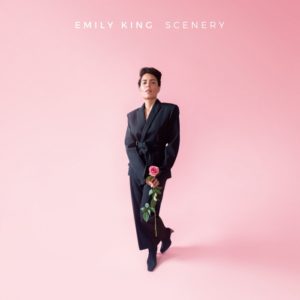 Emily King
Scenery
(ATO Records)
3/5
Scenery is Emily King's fourth album; while her 2007 debut earned her a Grammy nomination as an R&B and soul artist, Scenery has more of an indie vibe.
This romantic album starts off strong, smooth, and sultry—my head was bobbing along to the unique and catchy drum beats of the first few love songs.
Soon after, the tone of the album changed from relaxing and groovy to a little too slow and sombre to make for easy listening; at the halfway point the songs begin to run into one another and sound too morose to keep my interest. Toward the end, some tracks had the occasional hint of a tired '80s love ballad.
King has a beautiful and individual voice that is well suited to the livelier songs on Scenery, but she doesn't shine nearly as much when the energy of the album dwindles. If you're looking for some dreamy vocals and relaxing music to play at home, I would recommend checking out the first half of this album and skipping the rest.

Facebook comments; non-Facebook comments below