New Music Revue: Ladytron give good feelings after seven years
March 6, 2019 by Truly Hunter, contributing writer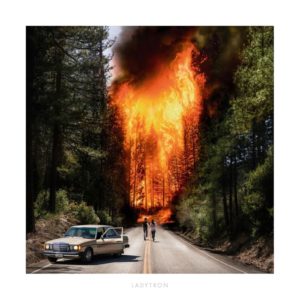 Ladytron
Ladytron 
(!K7)
4/5 
This is the first album in seven years for British synthpop quartet Ladytron, and its 13 tracks give me all kinds of good feelings.
The band's connection to their music is out of this world and it makes for an amazing artistic experience. They're masters of their genre, and it shows.
"Deadzone" has a luxurious, bombastic quality that controls the room. "You've Changed" just demands to be felt, and I can't stop feeling it.
Emotional, deep, and fun, the modern technological sounds here make me want to dance. This visceral feeling, built by the track progression, intensifies to a deadly crescendo and then tapers into an intoxicating, haunting finale.
Somehow nostalgic and space-age at once, this album takes me to distant galaxies.
Ladytron has managed to compose a brand-new album that makes me feel like I've loved these songs my entire life.

Facebook comments; non-Facebook comments below