New Music Revue: LAGS prove themselves as post-hardcore main players with SOON
March 20, 2019 by Mark Nguyen, contributing writer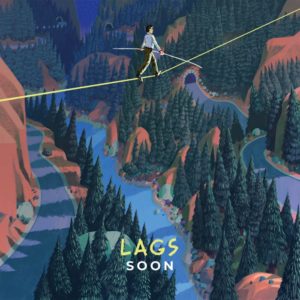 LAGS
SOON
(Casu Marzu Records)
4.5/5
SOON is Rome post-hardcore band LAGS' second album. With a progressive style, SOON proves that LAGS are definitely one of the main players in the Italian hardcore scene.
The album begins with powerful tracks like "Knives and Wound" and "Echoes" that combine indie, hard rock, and punk. "Showdown" takes listeners on a road trip by using a hard rock foundation perfect for a long drive. The album's later tracks have ripple transitions from powerful to melodic sounds.
LAGS mix things up behind the mic, too: the album ends off with the track "Il Podista," which is sung in Italian.
The music on SOON is the result of some excellent work from the musicians in the band. The bass lines are executed very well, not being sunk down, and going well with the guitar lines. The lyrics consist of powerful messages and are screams for solutions for today's problems.
Although I'm not even a fan of post-hardcore, I highly recommend this album.
Facebook comments; non-Facebook comments below