New Music Revue: Clowns prove diversity is in their nature with new album
April 9, 2019 by Bo Essery, contributing writer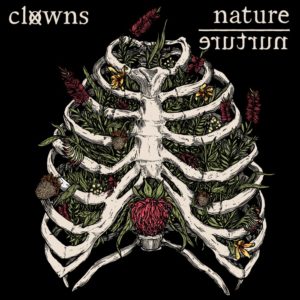 Clowns
Nature/Nurture
(Fat Wreck Chords)
3.5/5
The second Clowns' Nature/Nurture started I could only think one thing: how awesome was the soundtrack to Tony Hawk's Underground 2? This is exactly the type of music percolating from your PlayStation 2 while you throw tomatos at a half-naked Phil Margera in Barcelona.
Nature/Nurture is the fourth album from Clowns, a punk band from Melbourne, Australia that does not conform to the genre. Although the nature of this album may be punk, it's nurtured with a miscellaneous bundle of styles that work great together.
"I Wanna Feel Again" shows that Stevie Williams' vocal range is reminiscent of the late Chester Bennington of Linkin Park, while the song itself sounds like a fast, harsh Defeater tune. Clowns then forces the listener to do a double-take on the album's last track, "Nurture." The song features a timid drum beat that poses the question "Holy shit, is this 'Break on Through' by The Doors?" before it breaks on though to an odd mash-up of twangy jingles and dense guitar riffs.
Facebook comments; non-Facebook comments below