Know Your Profs: Carl Everitt on the importance of giving back
June 12, 2019 by Katy Weicker, staff writer
Know Your Profs is an ongoing series of profiles on the instructors at Camosun College. Every issue we ask a different instructor at Camosun the same 10 questions in an attempt to get to know them a little better.
Do you have an instructor who you want to see interviewed in the paper? Maybe you want to know more about one of your teachers, but you're too busy, or too shy, to ask them? Email editor@nexusnewspaper.com and we'll add your instructor to our list of teachers to talk to.
This issue we talked to Hospitality, Tourism, and Golf Management instructor Carl Everitt about giving back to the community, vacation planning, and the importance of a good wine pairing.
1. What do you teach and how long have you been at Camosun?
I teach Business and Sustainability, The Global Tourism System, Tourism Value Chain Management, and Sustaining Tourism Performance. I have had the chair for the Hospitality and Tourism Management Programs for the past six years and have been at Camosun for 13 years.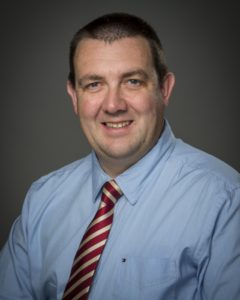 2. What do you personally get out of teaching?
Watching students gain confidence and learn to work in teams to solve problems that are relevant to the real world.
3. What's one thing you wish your students knew about you?
How lucky I am to be able to come to work each day and work with such amazing students. I am also fortunate to work with such a fantastic team of faculty and staff in the Hospitality and Tourism Management program that delivers a great applied learning program to our learners.
4. What's one thing you wish they didn't know about you?
That I once fell asleep on the train going to school and missed my stop!
5. What's the best thing that's ever happened to you as a teacher here?
There are lots. The one that stands out the most to me is the first time that our students planned and organized a three-course dinner at the Our Place Society for 600 less-fortunate people in the local community. The event had a profound impact on the students taking the class. I can think of no better way to use hospitality to give back to the most vulnerable citizens in our local community. It has been a very successful way to teach students about social responsibility. The project has been running for the past eight years and has had a significant impact on many students.
6. What's the worst thing that's ever happened to you as a teacher here?
Most likely, a technology failure in the classroom!
7. What do you see in the future of post-secondary education?
I see great opportunities to inspire our learners by using creative applied learning strategies.
8. What do you do to relax on the weekends?
Relaxing with my family and planning where we are going to travel to next. Turkey this summer!
9. What is your favourite meal?
I would have to say duck confit. Served with the perfect pinot noir!
10. What's your biggest pet peeve?
Not being able to follow through on commitments that I have made.
Facebook comments; non-Facebook comments below